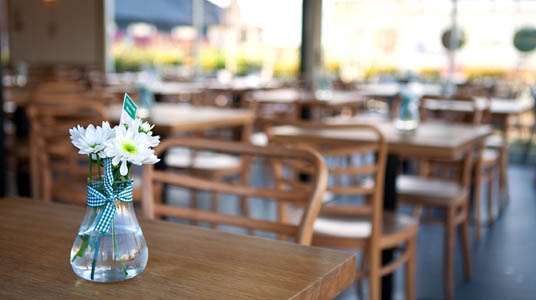 You'll help keep customers happy and the Café running smoothly
Contract length: full-time & part-time permanent
Hours per week: Casua, 20 or 30 hours/wk, additional hours at busy times possible
Evenings & Weekends: applicants should be flexible over 7 days and Friday evenings and weekends
Rate of pay: commensurate on experience and negotiable
Age restrictions: at least 16 years of age
Job Reference: B1041 (30 hrs/wk), B1042 (20 hrs/wk), B1043 Casual hours.
We are looking for enthusiastic individuals with excellent people skills to join our hardworking team.
This job involves working to keep the front of house tables cleared and the seating area tidy. There is scope for more duties to be added by the successful candidates as experience is gained. Experience working in a similar environment would be ideal but not essential as training will be provided. Excellent customer service skills are required as is a pleasant personality.
These are permanent positions and will include Friday evenings and weekend work.
Closing date for all application forms is Friday 2nd June 2017. References will be required. All applicants must be aged 16 or over.
For an application form please email jobs@creativegardens.com. You can also phone on 02891 883603
Please note: A waiting list may be created for this vacancy at the interview stage for any similar vacancies that may arise within the next 6 months. We reserve the right to apply enhanced short listing criteria. Equality Statement: Creative Gardens is an equal opportunities employer.